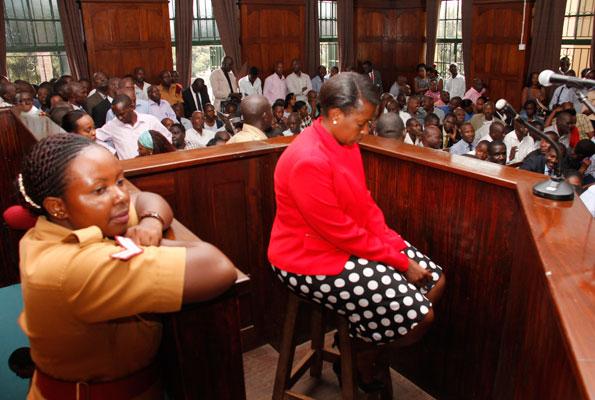 Jacqueline Uwera Nsenga has been handed a 20 years jail term
High court judge Duncan Gaswaga said that the convict was remorseful when she apologized to her former husband's family and court.
Gaswanga also ordered that the time Nsenga has spent in jail be considered.
Eralier, Jackeline broke down while asking for forgiveness from the Nsenga's Family
She was yesterday convicted of murdering her husband Juvenile Nsenga who he ran over as he opened the gate to their home in Bugoloobi, a Kampala suburb.
However, Nsenga' lawyers led by Isaac Walukagga say they intend to appeal against the sentence on grounds that it was unfair.