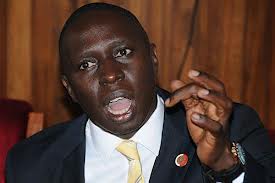 The NRM caucus meeting has kicked off but without some of the party members.
Kampala central Member of Parliament Mohammed Nsereko is among those who have snubbed the meeting convened by the president, who is also the party national chairman.
The meeting taking place at State House Entebbe seeks to establish the opinions of the electorate regarding the controversial Marriage and Divorce Bill 2009.
However, Nsereko says he cannot take not be a part of such a meeting which is only meant to change decisions made in parliament.
Speaking to KFM, the NRM caucus spokesperson Evelyn Anite has outlined some of the key issues to be discussed at the meeting; a report by the MPs to the party chairman on their consultations, the Public Order Management Bill, the Budget Framework, a loan request for the Mbarara bypass among others.