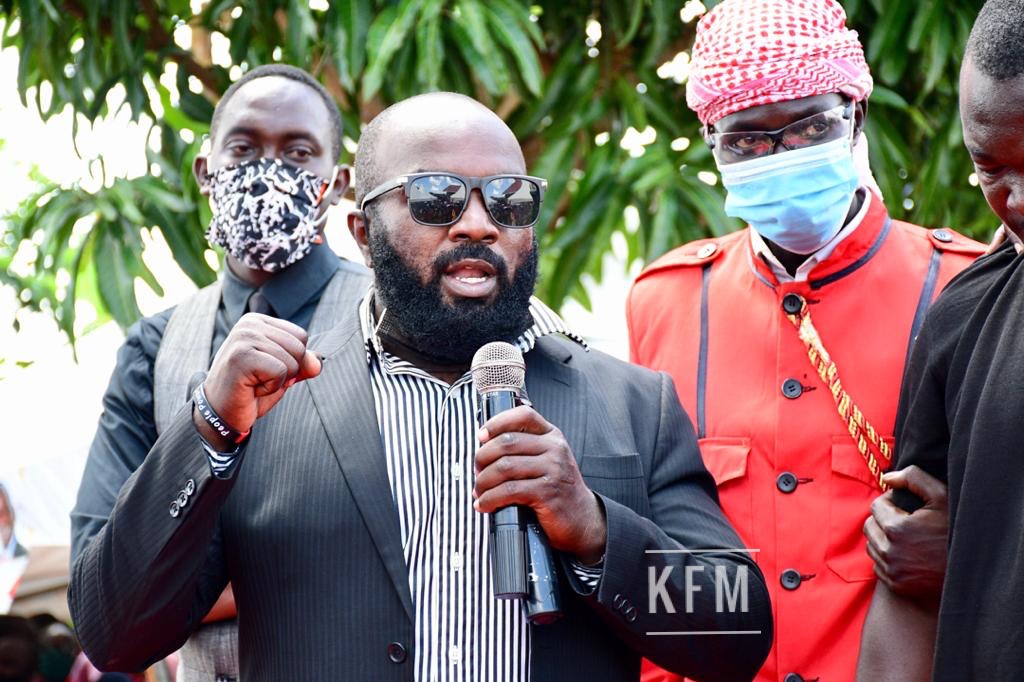 By Malik Fahad
NUP secretary general, David Rubongoya has revealed that Nubian Li, Eddie Mutwe, and other supporters who were in the diverted bus are being held at Makindye Military Barracks in Kampala.
Yesterday, it was reported that a bus in which some NUP supporters were traveling was intercepted by security operatives and taken to an unknown destination.
Last evening, at least 46 supporters and campaign team members of National Unity Platform (NUP) presidential candidate Robert Kyagulanyi were released after reappearing before Masaka Chief Magistrate Charles Yeteise.
The accused were granted bail on Monday but remained in prison where they were reportedly being guarded by armed soldiers, according to their lawyers.
There have been attempts by NUP lawyers to secure their release since Monday, but all the efforts failed despite engaging prison authorities at Masaka Ssaza government Prison.