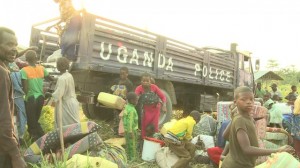 A delegation of officials from the African union is in the country to assess the Human rights situation of refugees from South Sudan.
Early this year the African Union established a commission of inquiry to investigate cases of Human rights violations and other abuses committed during the armed conflict in the world's youngest nation.
The delegation that is led by former Nigerian President Olusegun Obasanjo has today held consultations with the president Museveni.