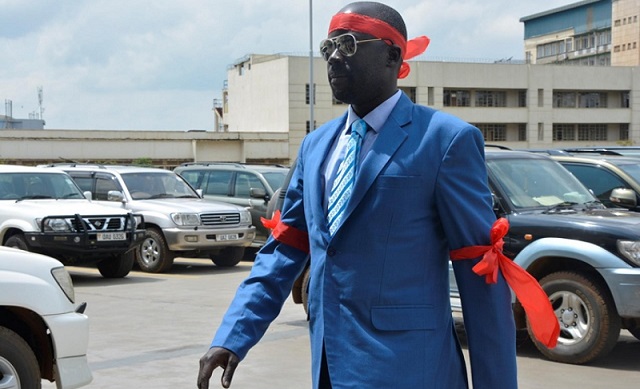 By Juliet Nalwooga
Police in Pader District says they are on the lookout for Aruu County MP Odonga Otto who slipped away from officers after being arrested for campaigning beyond the stipulated time yesterday (6th January 2).
The Aswa river region police spokesperson Jimmy Okema tells KFM that Otto is wanted on charges of disobeying lawful orders and defying curfew as he reportedly campaigned beyond the stipulated time.
Okema says after he was arrested from Awere trading centre on their way to Pader Central Police station, Otto asked officers to be excused to ease himself but he never returned.
'We asked him to move to the station, which he did comply, but on our way he asked to move out of the car for a short call but he slipped away. He left his car behind, we have it at the station' Mr Okema explained.
In May last year, Otto denounced his membership to the FDC party and noted that he would be glad if the party fronted a candidate against him.
We could not reach Odonga Otto for a response as his phone was off.