Jailed Rwenzururu King Charles Wesley Mumbere appeared at Jinja Magistrates Court for mention of his case where he was informed he faces 11 more charges has been freshly charged with 11 counts including terrorism, attempted murder, and aggravated robbery All these related to the recent Kasese clashes where up to 100 civilians and police officers were killed.
Earlier, there was heavy security deployment in Jinja Town ahead of Mumbere's appearance at the Jinja Chief Magistrate's Court.
Mumbere was arrested on 26th November 2016 from his palace in Kasese following clashes between his royal guards and the police that claimed over 100 lives.
Several other people including his royal guards were also arrested and are being held in unknown detention facilities.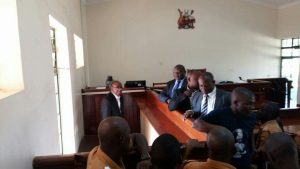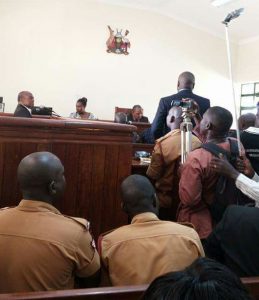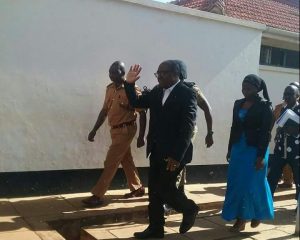 His lawyer Caleb Alaka on Tuesday argued that the Rwenzururu King's health was fragile and he deserved special treatment even in remand.
He was thereafter remanded until December 28th