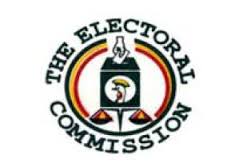 One person has been arrested at Kaima Primary School polling station for multiple voting.
The suspect has been identified as Erick Odongo.
He was arrested following the intervention of the subcounty Electoral Commission supervisor.
Heavy deployment then followed.
Meanwhile voter turnout remains low in areas of Butebo, Kabwangasi and Kanginyima as compared to Kakoro sub county
Meanwhile Oladot Ginnery polling station in Opwateta subcounty has upto now not been opened.
According to the Citizen's Coalition for Electoral Democracy in Uganda, one of the observer organizations accredited by the Electoral Commission, there are no voters nor witnesses to necessitate the opening of this particular station.
The observers also note visible boycott with some voters seated at trading centers, drinking local brew and displaying posters of disqualified candidate Richard Oseku.
Voting continues peacefully in some areas as residents of Butebo county choose their representative in parliament.
Six candidates are vying for the seat that fell vacant following the death of former disaster preparedness minister Stephen Malinga.