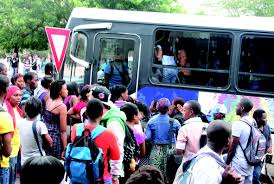 A suspected robber has been killed by a mob.
The unidentified man is part of the six who were part of a botched plan to rob bus passengers.
The group turned against the passengers at Nakirembe Mpigi and threatened them with toy guns.
The passengers aboard an SM Coach bus however fought them back killing one instantly.
The police spokesperson for Katonga region Phillip Mukasa says 3 toy guns and 2 knives have been recovered from the bus.
Four UPDF officers have also been detained for taking back sits and failing to help the passengers as the scuffle went on.