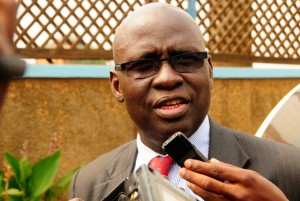 Major opposition political parties convene today at Parliament for a special caucus meeting.
The meeting is expected to be attended by leaders of political parties represented in Parliament as well as all opposition MPs.
According to a statement from the Leader of Opposition in Parliament, Wafula Oguttu, the meeting comes in the wake of a resurgence of lack of cooperation among Members of the opposition.
It is hoped that today's meeting can foster the vibrancy in inter-party relations in and beyond Parliament among the opposition.