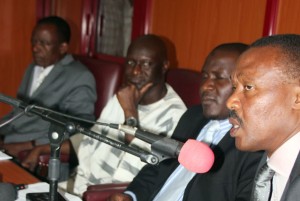 Members of the opposition together with the civil society have taken their campaign for electoral reforms to the eastern district of Iganga.
Forum for Democratic Change president Maj Gen Mugisha Muntu says they will hold a rally this afternoon in Iganga town before proceeding to Soroti tomorrow.
Muntu says they are continuing to reach out to the people sensitizing them about the need for free and fair elections.
He says political leaders will carry the blame if they do not avoid the past experiences caused by electoral malpractice.