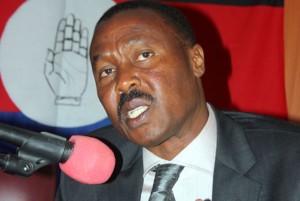 The recent reshuffle in the leadership of the opposition in parliament continues to draw mixed reactions across the political divide.
The Forum for Democratic Change president Maj Gen Mugisha Muntu last week announced major changes dropping Nandala Mafabi who is replaced by Wafula Oguttu as the leader of opposition.
Iron lady Cecilia Ogwal becomes the new chief whip, replacing Winnie Kiiza.
These changes have largely been welcomed by political analysts as positive.
Dr. Christopher Twesigye of the Uganda Christian University says the opposition has clearly sent out a message of peaceful transition.