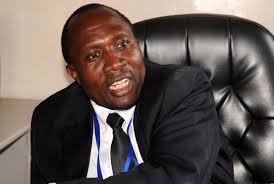 Members of the opposition have stormed out of Parliament this afternoon.
Led by their leader Nandala Mafabi, they have walked out in protest of the approval of Gen. Aronda Nyakairima as Internal Affairs Minister.
The issue was raised by the Dokolo Woman MP Cecila ogwal who demanded that the issue be discussed by the house.
The speaker however objected and asked that the MPs wait for a formal report on the matter.
Mafabi however said that as opposition, they would not accept the turn of events.
He said the opposition MPs will keep out of the house for 3 days to show their displeasure over a decision he says paves way for a military cabinet.
Gen. Aronda's appointment as minister was today approved by the Appointment's committee, without requiring him to resign from the army.