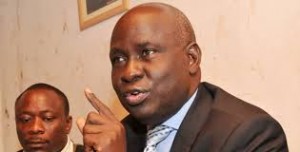 The biggest task for the opposition in parliament during the next session is to push for electoral and constitutional reforms.
Speaking to KFM the Leader of Opposition in parliament Wafula Oguttu says these reforms are fundamental to ensure peaceful elections in 2016.
He says unless the public's confidence in the electoral system is restored, the results from such an exercise will not be credible leading to chaos.
Parliament resumes business next month.
Story by Olive Eyotaru