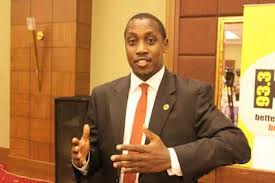 A recent opinion poll giving President Yoweri Museveni a 54% lead if he vies for re-election in 2016 has been termed as misleading.
The poll commissioned by Daily Monitor and the Uganda Governance Monitoring Platform shows that the proposal by NRM legislators to have President Museveni seek re-election is supported by 54% of Ugandans, while 33% are opposed to it.
However, Western Youth MP, Gerald Karuhanga says the polls are not reflective of the citizens' views.
Karuhanga says Museveni's support has diminished over the years and it will be revealed during the 2016 general elections.
However,  the opposition should use the latest opinion poll on the 2016 general elections to clean up their parties.
Opposition politicians have strongly disagreed with the findings of the opinion polls conducted by the Daily Monitor and Uganda Governance Monitoring Platform which showed that president Museveni still enjoyed the support of 54% of all Ugandans.
The Executive Director Research World International, which conducted the poll, Dr. Patrick Wakida says the timing of the research is not questionable and it has a national outlook.