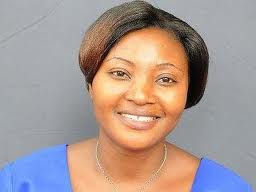 Opposition members of parliament have petitioned the Speaker over the suspension of their colleagues.
The petition has been presented to the speaker's secretary.
Speaking at a news conference shortly after delivering the petition, the leader of the opposition Chief Whip Winnie Kiiza said they want the speaker to among other things; rescind the decision made by her deputy.
Kiiza adds that the move was erroneous and unacceptable.
The group has vowed not to walk out any more on matters they think are not good for country, saying that whenever reason fails, they will always resort to such action as taken by the MPs yesterday.
She says they are also compiling a number of incidences where they think the actions of the deputy speaker were erroneous and will be seeking redress.
Three opposition MPs; Odonga Otto, Theodore Sekikubo and SemujjuNganda were yesterday suspended by the deputy speaker Jacob Oulanya over alleged misconduct during debate on the Public Order Management Bill.