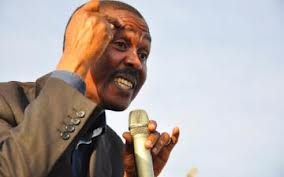 Members of the opposition and civil society organizations are continuing with their campaign for free and fair elections.
FDC president Maj Gen Mugisha Muntu says they are already in Arua where they have held a meeting at the town hall with residents and area leaders.
Muntu says in the evening they will proceed for a rally in the same town before heading to Nebbi and Gulu tomorrow.
He says there has been no police interference following an agreement between the force and the opposition.