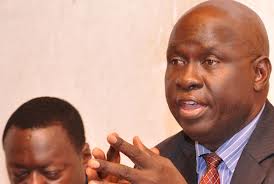 The Opposition in Parliament wants sanctions against the executive over what they term as consistent absenteeism from the House.
The Leader of Opposition, Wafula Oguttu tabled the suggestions after Works Minister, Eng. Abraham Byandala failed to make a statement on the suspension of Air Uganda operations in the country.
Oguttu says most ministers are never available to make responses on urgent matters raised by Members of Parliament.
The Deputy Speaker, Jacob Oulanyah tasked the ministers to make an undertaking to notify the House earlier if they are unable to make statements.