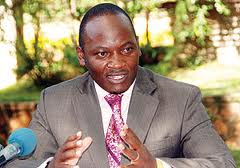 Fresh calls have emerged for Parliament's Appointments committee vetting process to be open to the public.
The calls follow the re-appointment of retired Chief Justice Benjamin Odoki for a two-year term by President Museveni, drawing criticism.
Masaka municipality MP, Matthias Mpuuga says the public should be allowed to participate actively in the process.
Mpuuga says the President's actions contravene the Constitution and disregards the will of the people.