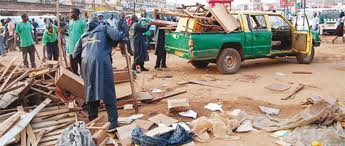 The hearing of a case in which a group of people sitting on the railway line reserve land are challenging their eviction has been pushed to August 12th.
The acting deputy registrar Nakawa High Court Flavia Nasuna has adjourned the case to enable resident's lawyer Caleb Alaka respond to KCCA's affidavit.
Nasuuna also extended the interim order stopping KCCA from evicting residents on railway reserve land to the same date.
Residents are seeking a permanent injunction restraining KCCA from destroying their properties citing rules of natural justice which call for a hearing.
According to the evidence on court records some of the residents have stayed on the said land since 1950's and should therefore be compensated.
On July 29th the same Court temporarily halted the eviction of railway squatters.