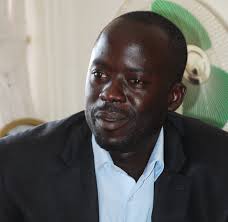 Three Members of Parliament have been suspended from the house.
Odonga Otto, Theodore Sekikubo and Semujju Nganda were this afternoon suspended by the Deputy Speaker, Jacob Oulanyah over alleged misconduct.
During a heated debate over the Public Order Management Bill, the trio insisted that the House halts voting on the bill to hold further consultations however MPs on the NRM side declined, prompting a shouting match in the House.
The three stood up to protest, prompting the Deputy Speaker's move to slap them with a ban.
The decision means the MPs will not attend three sittings of Plenary, to which the MPs marched out in protest.
Earlier, Parliament was suspended temporarily after the MPs differed on having the bill tabled for the 3rd reading.
This followed advice from the Deputy Attorney General Fred Ruhindi after Buikwe South MP Lulume Bayiga moved another motion to defer the re-committal of clauses 7, 8, 9 and 10.
The opposition MPs accused their NRM counterparts of simply turning up to vote yet they were not present yesterday for debate.
The Public Order Management Bill 2011 seeks to among other things; regulate public gatherings and use of public address systems.