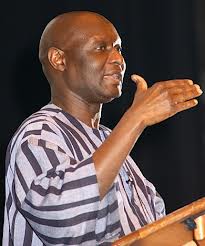 Opposition leaders have denied allegations of drawing religious leaders into partisan politics.
Last week, they held a meeting with the council of presidents of the Inter- religious council of Uganda where the latter declared support for the campaign for free and fair elections.
UPC president Olara Ottunu says they do not wish to engage religious leaders into politics but they are only working together to promote peace and justice.
Ottunu is now urging all religious leaders to raise their prophetic voice and save the country.