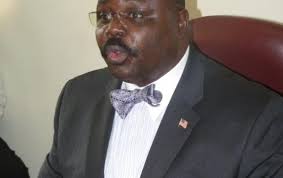 The deputy Speaker of Parliament Jacob Oulanya says debate in Uganda still leaves a lot to be desired.
The Deputy Speaker of Parliament, Jacob Oulanyah says the House needs to change its mechanisms during sessions if quality of debates is to be addressed.
Addressing the media at Parliament today, Oulanyah noted that many times, debate is diverted to trivial issues instead of discussing urgent matters.
He said political parties should ensure that they are organized and well informed during debates if the public is to take them serious.