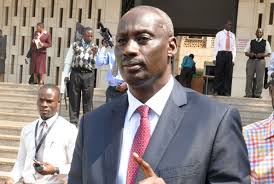 The just concluded mass registration exercise for national Ids created over 100,000 jobs.
National coordinator mass registration project, Gen Aronda Nyakairima says however the number is to go down now that the exercise is happening at sub county level.
Meeting journalists today Aronda said he was happy that the exercise was a success attributing it to joint efforts from the media, political and religious leaders.
Speaking at the same meeting, The Manager mass enrollment Pontius Namugera said in Kampala and all municipalities, registration will continue at Parish and Ward level to take care of the high numbers of people registering.
14.8 people were registered during the mass exercise