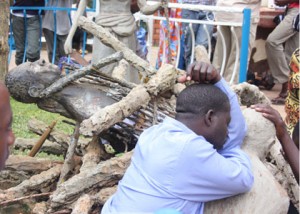 Over 60 people are stranded at the catholic shrine in Namugongo.
Most of these ran out of transport to take them back home while others lost contact with their relatives.
One case of a lost child and an old woman has also been reported.
At the Anglican shrine, few people are seen waiting for buses to pick them up.
Early this morning a girl identified as Joan Namutebi was robbed as she went bank school fees for her siblings.
The Police have arrested one of the suspects.
The police chief Kiira division, Peter Nkulega says they will continue to deploy at the shrines until the last person leaves.
He however says despite the few hitches, the situation has been peaceful ever since people started flocking the shrines.