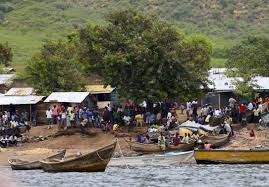 Over 600 people have drowned in Ugandan waters in the past four years.
Findings by the marine police indicate that a total of 658 people died as a result of drowning between January 2010 and December 2014.
In March 2014 more than 100 people died when a boat carrying mostly Congolese refugees capsized in Lake Albert. Authorities attributed the accident to overloading.
The deputy director of fleet management and commandant marines Engineer James Apora says most of the accidents recorded were caused by bad weather.
Apora has also blamed most of the accidents on failure by the meteorology department to send constant weather updates.
He was addressing stakeholders during the national symposium on drowning prevention.