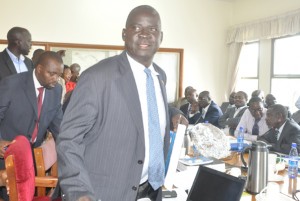 Officials from the Ministry of Foreign Affairs have been put on the spot over failure to clear Uganda's international obligations.
The Auditor General's report ending 2011 shows that the Ministry did not clear about 25 billion in obligations to the World Food Programme, IGAD, Organization of Islamic Countries, Commonwealth Secretariat and African Union, among others.
While appearing before the Public Accounts Committee today, the ministry's Permanent Secretary, James Mugume explained that government had offset part of the African Union debt, however the legislators did not buy this.
During the recently concluded 22nd ordinary summit of the AU, it was highlighted that Uganda owes the organization about 4.5 billion shillings.