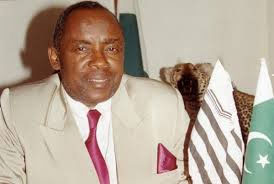 The hunt for two of the Pakistani gang rape suspects continues.
The Directorate of Citizenship and immigration says their records show that the two who are suspected to be on the run did not satisfy Ugandan immigration rules.
According to the Deputy Public Relations Officer of the Internal Affairs ministry Benjamin Katana, one of the fugitives has an expired work permit while the other does not have one.
He however says the two who have been apprehended had valid work permits issued in the names of YUASA motors.
According to Katana security agencies have intensified the hunt for the suspects who are believed to be hiding within the country. Meanwhile, the Pakistani community has finally spoken out on the alleged gang rape of a Ugandan girl by some of its members.
Meeting members of the Uganda Women's Network (UWONET) a non-government organization that promotes women's rights in Kampala this morning, the leadership of the community has condemned the act and pledged to cooperate with police to ensure justice is delivered.
They have also promise to meet the medical bills for the rape victim but denied knowledge of the whereabouts of the two suspects.