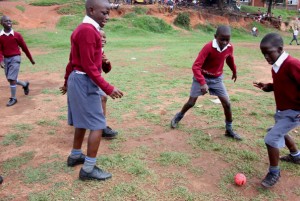 Many parents and school going children remain stranded in Ibanda district after their schools were closed last week.
Atleast 13 schools were closed last week by district authorities for various reasons including poor standards and sanitation.
The ongoing operation targets over 34 unregistered primary and secondary schools.
However, the parents are lamenting that they were not given notice and had already paid the school dues.
Now the District Education Officer Mr. Gaudias Ahimbisibwe is urging parents with children in the affected schools to take them to other schools and ask the headmasters to refund their fees.
Some schools which were temporally closed   include Mirano Senior Secondary School, Katooma Foundation Nursery and primary school, Little Angels Nursery and primary school, Bright Stars Kindergarten primary school and Ibanda Great Angels Nursery and primary school.
Others are Nakasero Nursery school, Hill Side Nursery School, Kakinga Demonstration School, Kakinga Junior School, Bright Future School, Nyansimbo town school and Liberty Primary School.
Mr. Ahimbisibwe expressed concern that some schools were operating in commercial building while others were conducting lessons sharing one classroom where primary four was sharing with pupils in primary seven.
He noted that some teachers who were teaching the students failed their O'Level yet were employed to teach in higher classes.
There was drama at some schools when the students were sent home as most of them went crying while the parents attacked the head teachers demanding for a refund of the their fees.