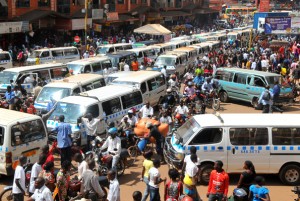 Hundreds of passengers remain stranded following the closure of Cooper Complex mini Park, which KCCA says was not gazetted.
The affected stages include Kansanga, Gabba, Nsambya, Muyenga and Kabalagala among others.
Cooper Complex Park was demolished by KCCA enforcement offers yesterday and taxis moved to USAFI Park situated along Kalitunsi road right behind USAFI market.
Some of the passengers who spoke to KFM/Dembe FM have called upon responsible parties to put up directions to Usafi Park since many are not aware of its location.
Meanwhile, we also visited Usafi Park, were the taxi operators and touts are complaining of slow business since many passengers are not aware of the changes.