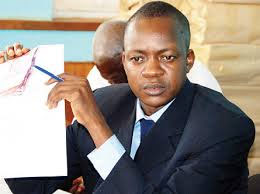 Court battles have delayed the proposed redevelopment of the Old taxi park.
KCCA spokesperson Peter Kaujju says the rehabilitation of the park cannot commence as planned next month until the two pending court cases over the park are disposed of.
The authority has now embarked on opening up boundaries in areas that are not under contention to prepare for construction of a multi-layer parking lot.
Kaujju however declines to disclose the two entities that have dragged the authority to court and details of the case, saying the issue can only be handled by the High Court.