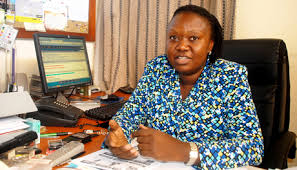 Parliament says it is yet to receive communication from the Inspectorate of Government in regard to the arrest of one of its employees.
Yesterday, Anti-Corruption chief magistrate, Sarah Langa issued an arrest warrant for the Director of Parliament's Budget office, Samuel Wanyaka over a number of corruption-related charges preferred against him by the IGG.
In a statement issued this evening, Parliament's spokesperson, Hellen Kaweesa says she has not received communication from the IGG or court, hence cannot act until further notice.
She also denies reports that Parliament has not been cooperating with the IGG, with regard to the said officer and the investigations.
Wanyaka has been on leave since January this year, following a directive by the Inspectorate of Government over allegations of abuse of office.