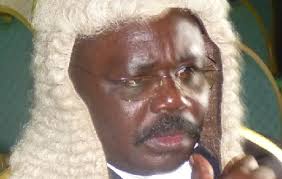 Parliament has passed the Public Order Management Bill.
The opposition had opposed the move saying the matter had not been included on the order paper.
However, the deputy speaker Jacob Oulanya said that he had agreed with the speaker to have the order paper amended to accommodate the Public Order Management Bill.
The bill that has been largely opposed by a section of Ugandans including rights activists and the opposition seeks to among other things regulate public gatherings and use of public address systems. It also requires organizers of public meetings to seek formal clearance from the police.
According to the Bill, a meeting of three or more persons in a public place is a public meeting.
This implies that any meeting of three or more people may need police authorization.
A media practitioner covering such a meeting will be treated as part of the participants with liability similar to the organizers of the meeting.
Government has however defended the Bill saying it is aimed at guarding public order without compromising the principles of democracy, freedoms of association and speech.
Earlier, the NRM caucus held a meeting that was meant to come up with a consensus on the bill and other business on the order paper.
Meanwhile Soroti Woman MP Angelina Osege has been suspended for three sittings over alleged misconduct.
She joins three other opposition MPs suspended earlier over the same.