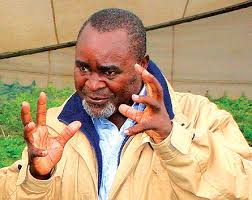 The former Vice President Prof. Gilbert Bukenya is crying out for his retirement package.
Bukenya says government is yet to give him his retirement perks as provided for in the Emoluments of President, Vice President and Prime Minister Act.
He says that other leaders who retired have received their packages yet he has written three letters to Public Service, raising the same matter.
Last week, MPs tasked the Public Service State Minister, Ssezi Mbaguta to explain why there had been delays in paying retirement benefits to the former leaders; however she explained that they will be cleared soon.
Meanwhile more calls are being made for the President not to sign the Public Order Management Bill into law.
The contentious bill was passed by Parliament last month, amid stiff opposition from civil society and rights activists.
Speaking to the media at parliament today, Prof. Bukenya said the bill is a recipe for disaster, saying the ruling government could be the only beneficiary of such a law.
Bukenya cites the crackdown on recent opposition rallies in Masaka as an infringement to expression, yet the same rallies are being held by President Yoweri Museveni.