By Jackson Onyango
Voters in Serere County, Serere district head to the polls this morning in a by-election for the area's next Member of Parliament. KFM understands that there are over 74000 registered voters in the county. The Electoral Commission has confirmed that the polling materials have been dispatched to the 138 polling stations, where voting kicked off at 7 am.
At Olio Primary School in Serere town council, the 10 voters required for the voting exercise to commence had arrived by the scheduled opening time.
The seat fell vacant following the death of the area MP, Patrick Okabe who perished in a road crash together with his wife in December last year.
Check out the photos below;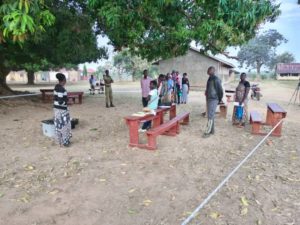 More details to follow