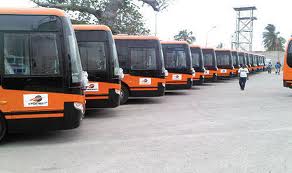 More trouble is brewing for Pioneer Easy Bus Company.
The defunct bus company has suffered another setback after a furniture company; Dezy Business systems petitioned the Commercial Court seeking payment of Shs 50 million for supplied office furniture.
Dezy's finance manager Diana Nalwanga says they supplied furniture including reception tables and chairs, a bookshelf and drawers all valued at 60million shillings but the company paid only Shs 10million and has since failed to pay the balance despite repeated demands.
The company now wants the commercial court to issue orders compelling the bus company to pay the money including costs of the suit.
The court's registrar Margret Tibulya has issued criminal summons requiring Pioneer Bus to respond to the claims within 10 days.
Two months ago the Uganda Revenue Authority impounded all Pioneer's 99 buses due to non –payment of taxes amounting to over Shs 80bn.