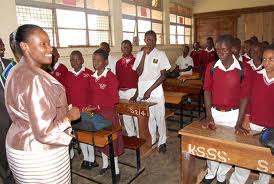 The 2014 PLE results are expected to be out any time from now.
A total of 604,519 pupils from 3000 Centres sat last year's exams representing an increase of 22,434 pupils from 582,085 pupils that sat in 2013.
Uneb Secretary General Mathew Bukenya says the education minister Jessica Alupo gave ago ahead to the release after she was satisfied with the briefing from Uneb officials yesterday.
Bukenya says all the necessary procedures have been finalized
We will keep you updated.