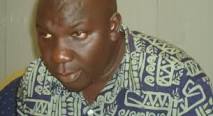 As senior four students start their final exams today, the police have guaranteed total safety of all examination materials across the country.
National exams are often characterized by cases of late delivery of materials, leaking of exams and sometimes teachers disappearing with examination papers and registration fees.
However, according to the police spokesperson Fred Enanga, although some shortcomings might be experienced in due course, the first day has had no major incidences all across the country.
Ten Senior 4 students of Kalumba Standard SS near Matugga town have this morning been left stranded after their head teacher abandoned them at Bombo Hall examination Centre after failing to register them for the 2014 UCE.
Richard Emuna, the Officer in Charge of Bombo Police Station says the head teacher disappeared and left the pickup truck he had used to transport the students from Matugga town.
One of the students Hassan Kawere says the Emmanuel Kutessa the head teacher and the Director Richard Kyagera had assured them during briefing last week that they had been registered at Bombo hall.
They also gave the students index numbers which turned out to belong to other candidates at the center.
In West Nile, over 30 students of various schools have missed the 2014 UCE over failure to pay school fees and pregnancy.
Those affected also include students from South Sudan who fled from the border conflicts in Moyo district.
Yumbe district UNEB Supervisor, Rasul Luriga says there is shortage of answer booklets.