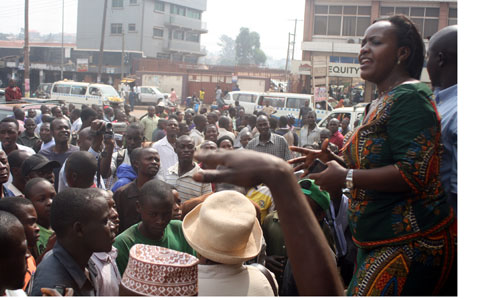 The police have blocked a rally organized by Kampala Woman MP Nabilah Sempala, to take place this afternoon.
Nabilah had organized the rally to take place at Katwe Playground.
The police spokesperson Kampala Metropolitan Region Ibbin Ssenkumbi says Nabilah wrote to the police last evening notifying them about the said rally.
He however adds that the letter came too late and the police have not been able to organize the required security.
Ssenkumbi adds that the chosen venue for the rally is along the Entebbe Highway and could easily disrupt traffic.
He adds that the Katwe Playground is too close to the market and could lead to the loss of the traders'merchandise.
The police have now advised Nabilah to shift the rally to Luwafu playground, also in Makindye division.
Efforts to reach Nabilah are yet to yield fruit since all her phones are off.