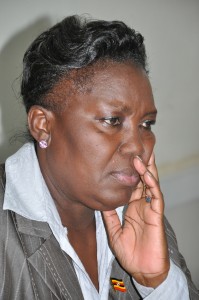 The Police have responded to legislators who doubted its investigations into letter bomb sent recently to the Speaker of Parliament Rebeca Kadaga.
The state minister for Internal Affairs James Baba revealed that the same bombs were also mailed to president Yoweri Museveni, former FDC president Kiiza Besigye and city lord mayor Erias Lukwago among others.
The Inspector General of police Kale Kayihura says the investigations carried out were thorough and revealed that the parcel intended for Kadaga did not contain any explosives as earlier feared.