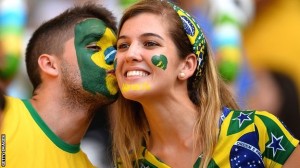 All proprietors of venues that intend to screen world cup finals have been asked to inform police in time so as they can be accorded security.
The 2014 World Cups final is scheduled for July 13th. It comes when the memory of the devastating 11th July terror attacks on soccer fans in Kampala is still fresh in many minds.
The 2010 incident claimed by the Somali militants al-shabab left over 70 lives.
Speaking to kfm, the police spokesperson Kampala metropolitan Patrick Onyango said that currently only Namboole stadium have been authorized.
The World Cup resumes tomorrow with the first Semi Final game between Hosts Brazil and Germany.