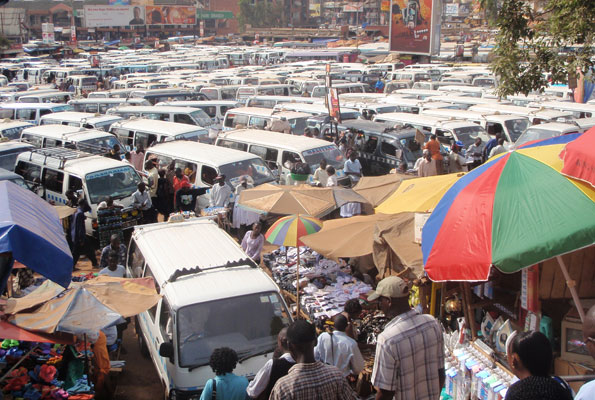 Anti-riot police is still heavily deployed in Fort Portal town after taxi operators held a demonstration.
The operators were protesting against the new express penalty fines recently introduced by Police to curb accidents.
Police deployed heavily and fired teargas to disperse the taxi operators, who had blocked off some roads, while transport was paralyzed in the area.
According the guideline announced by the police last month, driving while speaking on the phone could attract a fine of up to Shs 100,000 while having faulty seat belts could cost you Shs 80,000.
Drunken drivers attracts a fine of Shs 200,000 but does not rule out detention until one sobers up.
Last week, drivers in Eastern Uganda held a demonstration over the new traffic guidelines however government maintains that they will enforce the new rules.