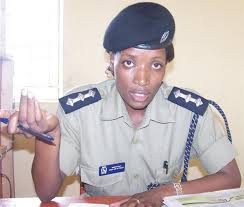 The police have dispelled reports of another bomb scare in Kampala.
This follows reports that a bomb-like object had been found at Lugogo.
Last night at a small metalic object was found discarded near Shoprite supermarket causing commotion.
According to the deputy police spokesperson Polly Namaye, the Counter Terrorism Unit personnel visited the scene and safely removed the object.
She explains that preliminary findings show that the object is a car component, but the Counter Terrorism Unit is still carrying out further investigations to establish who placed it there and the intentions.