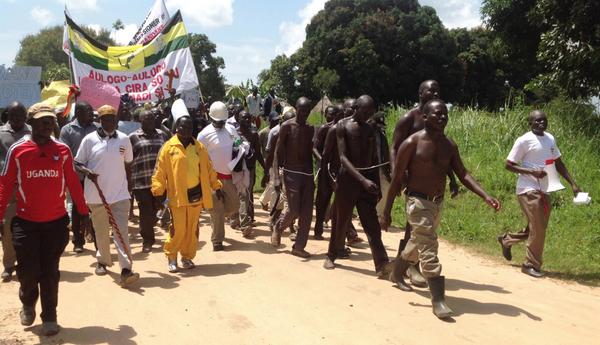 The police in Moyo district have started compiling names of suspected masterminds of the ongoing protests.
On Monday, over 1000 residents marched from Moyo town to Afoji, at the border with Sudan protesting the recent arrest of their leaders and census officials by South Sudan police.
They were also protesting the delayed border verification, burning huts and tyres in the middle of the roads paralyzing transport and business.
According to the West Nile police spokesperson Josephine Anguciiya, these riots are being fueled by local leaders, and these are likely to face arrest.
She tells KFM that protesters have destroyed over 16 houses, plus a Pentecostal church, warning that whoever had a hand in these riots will be charged accordingly.