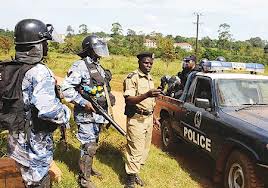 A police officer has been arrested for allegedly raping a suspect at the Central Police Station.
A Police Constable only identified as Olinga is accused of raping 20 year old Susan Alungat, a resident of Olwelai village in Katine Sub County- Soroti district.
The incident is said to have happened last evening.
Alungat was arrested on Sunday over allegations of committing adultery.
The regional police spokesperson for East Kyoga, Juma Hassan Nyene, has condemned the incident saying disciplinary action is to be taken against the accused once found guilty.
Meanwhile the suspect has been taken for the medical examination at Owen Clinic within Soroti town.