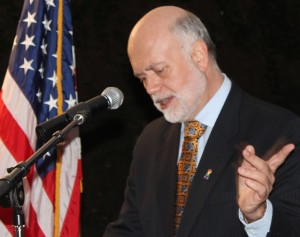 The US Embassy is calling for a speedy investigation into the assault of KFM reporter Herbert Zziwa by a police officer.
The journalist was assaulted by a police officer while he covered the recent Luweero woman parliamentary by-election.
He has since formally filed a case against the police and investigations into the matter are ongoing.
Now the Embassy's Public Relations Officer Daniel Travis says such behavior is unacceptable and a violation of media rights.