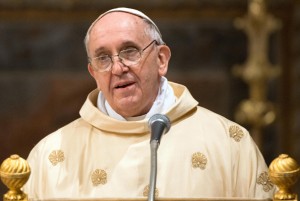 The Pope's expected visit to the country later this year is to come with benefits.
Government is to embark on road upgrades for all roads leading to the martyrs' shrines.
This is according to the Minister of works and transport Eng Abraham Byandala who says this is to ensure that by the time the Pontiff comes, the roads are much better to facilitate the smooth flow of traffic.
He however says the ministry is yet to come up with the estimated budget for the road works.
Pope Francis is expected in Uganda in October this year