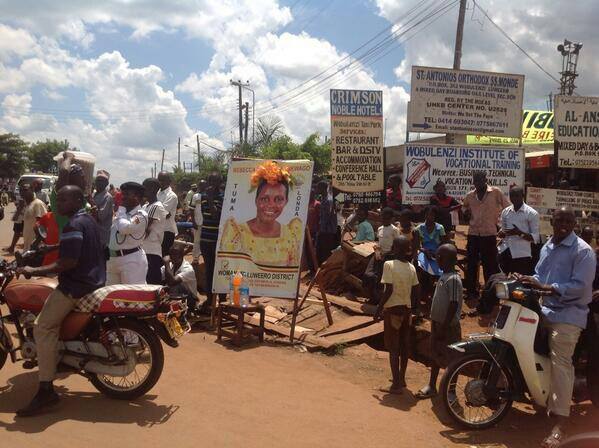 By Abubakar Kirunda
Bugiri district.
President Museveni is today expected in Bugiri to campaign for the NRM candidate ahead of the district LC5 by-elections.
NRM secretary general Justine Lumumba Kasule says that the president will address different rallies in the district.
Kasule says the president will also throw light on alleged lies spread by FDC former president Dr Kiiza Besigye who was in the district last week.
NRM candidate Hajji Siraje Byavawala faces FDC's Luba Bumaali, and independents Walangalira Mwamadi, Simon Funa and former Bukooli north MP Abdu Nakendo.
The by-election will be held on the 19th of March-2015
The seat fell vacant after the district chairperson, Marijani Azalwa, was found guilty of assaulting his political opponent David Mulengeni during the 2011 campaigns.