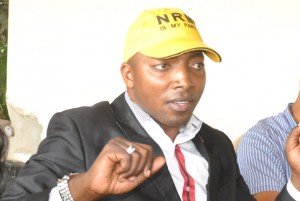 The National Resistance Movement (NRM) youth wing has added voice to the party parliamentary caucus in backing President Museveni's candidature.
The Youth say that President Museveni has exhibited maximum levels of competence to lead the country and the party still trusts him.
NRM National youth coordinator Joseph Ssewava however appeals to the president to have more youths on board to drive the country to development.
The NRM caucus members sitting in Kankwanzi resolved to support president Museveni's candidature in 2016 asking other party members to give way to the president who has kept the party united and led the country well