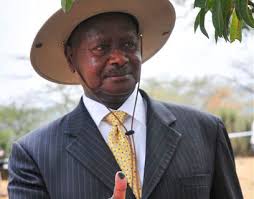 President Yoweri Museveni has re- affirmed his position on Bail.
Opening the 5-day judges' conference in Entebbe, the president said that it is provoking for judges to set free people charged with capital offences.
He singled out people accused of murder, defilement and treason who he says should not be granted bail.
He also wondered why former FDC leader Dr. Kiiza Besigye who he says abuses the law repeatedly is still being granted bail.
On reviewing the judges' salaries, the president was non-committal though he did not rule out the possibility of having this achieved.
The conference is running under the theme "enhancing public confidence in the judiciary".