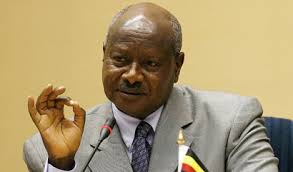 President Yoweri Museveni has arrived in the Angolan capital Luanda for the heads of state summit of the International Conference
of the Great Lakes region.
The meeting is intended to seek collective remedy for various challenges currently facing the region.
In his opening remarks the president of Angola H.E Jose Eduardo dos Santos emphasized the need to take a multidisciplinary action against ADF and FDRL groups in order to achieve lasting peace in the region.
He has also called upon all rebel groups to take advantage of the opportunities for dialogue offered to them so they can join and participate in the broader peace process and social political integration in progress.
Also in attendance are the presidents of Rwanda, Burundi, South Africa, DR Congo and Congo Brazaville.